Lani Alden attained her Master of Arts from Yale University in May 2015 with a Qualification from the Yale Initiative for the Study of Antiquity and the Premodern.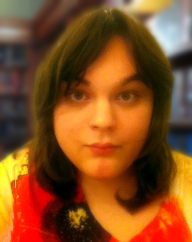 She is currently focusing on aspects of women's and gender studies in early-modern, pre-war, and inter-war Japan. Of particular interest to her is the coverage of women and minorities in mass media, the historical use of pedagogical women's handbooks as tools of legitimisation for gender performance on the Edo stage, androgyny and gender bending in Takarazuka theatre during the Taishō and Shōwa, and the construction of female social circles, girl's culture, and national forms of femininity via women's magazines.
She is also deeply interested in Digital Humanities and constantly develops software for Japanese research use in her free time. In addition to having developed hundreds of university websites to date, she has implemented wiki software for Japanese pre-modern studies as well as developed computerised tools to assist with reading kuzushiji, automate research across many databases, enable better interaction on sites like JapanKnowledge, ocr and search texts, enable windows-exclusive database programs to work for Mac and Linux, and display kanbun via html/css. Currently, she is working on developing a searchable database for the study of women's literature in Edo Japan.
Please email lani.alden@aya.yale.edu for more information.